Service Level Measurement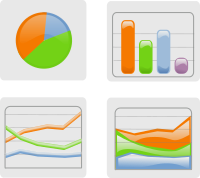 At some point in the life of any ChangeMan ZMF implementation, somebody will start questions about what is happening in ChangeMan ZMF, how often it happens, how many instances of something there are in ChangeMan ZMF, etc. That"s were these reports will turn out to be very valuable.
Typical questions that fit in this category relate to ChangeMan ZMF capacity planning, such as: How many packages were activated in a certain window? Some real world situations to illustrate the reasons for this question, which standard report INSSEQNC may answer, are:
Merging of ChangeMan ZMF started tasks.
The window seems to be too short.
Reports in this category
INSSEQNC - Package INS sequence.
PKGSTATS - Package statistics.
PPNICKNM - Packages promoted to nickname.
PPSTATS - Promotion requests statistics.
TRENDS - Trend analysis.