AbitMORE SCM for IDMS/ADSO - Benefits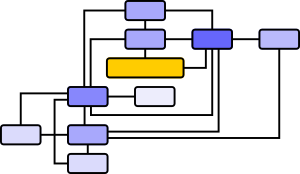 Improves the integrity of ADS Online application changes via sophisticated change auditing.
Extends ChangeMan ZMF's native facilities for ADS Online components, including check-out, check-in, freeze, promote, demote, approve, install, back-out, and even scratch requests.
Provides comprehensive software change management for ADS Online components.
Provides a comprehensive and inviolate audit trail of all ADS Online migration activities, enhancing IT governance compliance.
Will not only save valuable time, money and resources, but also reduces downtime of ADS Online applications due to SCM activities.