IT Auditing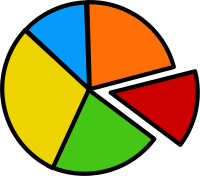 These reports typically identify all sorts of events and situations in ChangeMan ZMF that IT auditors often want to know about. Even though all data included in these reports is derived from ChangeMan ZMF control files, it is not obvious for occasional ChangeMan ZMF users to find out about these events and situations.
Typical questions that fit in this category relate to the usage of unplanned packages, such as: Which applications have a lot of components in unplanned packages? Some real world situations to illustrate the reasons for this question, which standard report CMPFIXES may answer, are:
Too many unplanned packages.
A lot of production problems.
Reports in this category
AUDRVPRD - Packages reverted from PROD.
BASNOINS - BAS packages without INS dates.
CMPFIXES - Fixes waiting approval.
CMPNOCKO - Components not CKOed from baseline.
FRZFIXES - Fixes applied in FRZ packages.
FRZUNFRZ - UNFROZEN package components.
OWNCFLCT - Components in non-unique APPLIDs.
OWNRSSRC - Like SRC ownership report.